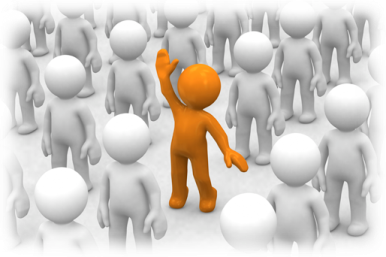 This Site is part of
The MNGenWeb Project & The USGenWeb Project
Lookup Volunteers: Hennepin County

Please remember these are all "volunteers" and are doing this on their own time. Do not abuse their services, follow their guidelines for requests and be patient when waiting for a response to your requests.

The links below have been checked as of 22 March 2015. Thanks to all of these nice folks who wish to continue their services for the Hennepin County portion of the MNGenWeb Project.

Vital Records



The Grave Markers of Hennepin County Vol 1 and 2 Includes ONLY the townships of Maple Grove, East Osseo, West Osseo, Brooklyn Center, Brooklyn Park, Champlin, Dayton.

Deaths Recorded in Minneapolis City Directories: 1901>1910
(Date of death, age, and spouse are listed)

Death Register for St John The Baptist Church, Dayton, MN.
Years 1893 to 1977 - Includes date of birth, spouses and parents if known This book is NOT indexed, so I would need an approximate time of death to find your ancestor



Contact: Patty




Year Books


1943 South High Tigers year book and the South High Centennial 1893-1993
Contact: Camille

1906 Central High School Annual
Only the June 1906 [Senior] class is listed.


Contact: Jean



1912 Hesperian, Annual of West High School.
Contact: Steve

1959 Minneapolis Central High School Yearbook


Contact: Tom





1958-1961 Minneapolis Vocational High School.




Contact: Charlie



St. Paul Bible College [Crown College]. Formerly in St. Paul, but now near St. Bonifacius. Years: 1958, 60, 61, 62, 66, 67, 68, 69 & 1983.
Contact: Jenny
Death Certificates, Obituaries, Naturalization Records, City Directories, 1920 Alien Registration Papers: Misc Public Records
[Includes Marriage Records]
As a member of the Minnesota Historical Society I have access to a large amount of information for the entire state of MN.
I try to keep expenses to a minimum.



Contact: Charlie





<~><~><~>





City Directories


1880-81 1882-83, 1885-86, & 1886-87 Minneapolis City Directory

Contact: Tom

Year Books


From Liz's Collection

"Minneapolis Central High School" Yearbooks for the following years:
1909, 1912, 1913, 1917, 1919, 1921, 1922, 1925, 1927, 1928, 1929, 1930, 1931, 1932, 1933, 1934, 1935, 1936, 1937, 1938, 1939, 1940, 1941, 1942, 1943, 1944, 1948, 1954, 1975, 1976, and 1977.


"Tribute to Triumph: Minneapolis Central High School, 1860-1982." A Commemorative book about Minneapolis Central High School published when it closed in 1982. The book is filled with historical photos, some dating from the school's origins in the 1860s.

"Minneapolis North High School". A commemorative book published in 1973 at the time the old school was being razed and the new one built. Contains lots of historical photographs from 1892-1973, including several showing the fire that destroyed the original North building in 1913.

John Hay Elementary School -1969
Ramsey Junior High 1973 & 1974
Odds
"

Once Upon a Lake

" about the settlements surrounding Lake Minnetonka, and a book on the 1st Minnesota Volunteers in the Civil War. I can also provide some lookup or research support in Hawaii research facilities if any Hennepin County web site member needs assistance.



Contact: Tom



RAOGK is Back!



<~><~><~>





Naturalization

Emigrants from the German Rhineland

Emigrants from the Dutch province Limburg

Emigrants from the Belgium province Limburg

This

web page has a lot of information that may be useful;




Limburg

Emigrant Pag

e

Newspapers





I have access to Archival NewsPapers which have some Minnesota Issues:




Please include names of interest and approximate time frame.


Send Queries to Martha



Hennepin & Minneapolis Histories


Biographical History of Minneapolis & Hennepin County, 1914
History of Hennepin & Minneapolis, 1881
Minnesota & Her People, 1890
Indexes are linked above, Contact me for people of interest

I also have access to the Library Edition of My Heritage and can do lookups for clues.
Contact: Martha



<~><~><~>





If you have available Resources, please consider volunteering.


Contact: Martha

"The Fine Print"
Hennepin County Coordinator:
Martha A Crosley Graham

State Coordinator:
Tim Stowell

Assistant State Coordinator:
Karen De Groote
For information about adopting a Minnesota County, please contact Tim

Continuously Online Since 1996
All materials, images, sounds and data contained herein are not to be copied or downloaded for purposes of duplication,
distribution or publishing without the express written permission of the Hennepin County Coordinator.
All data will stay with the MNGenWeb Project when and if the Coordinator resigns: Future contributions or donations will be returned to the
Submitter upon request.
Although believed to be correct as presented, any corrections, changes or additions or invalid links should be brought to the attention of the Webmaster.

Site Updated: 29 May 2020